On December 17, 2021, an online meeting was organized by the Student Relations Office with representatives of "Evex Hospitals" to introduce employment opportunities for university students and alumni and provide the information needed for their career advancement.
The following representatives from Evex Hospitals attended the meeting: Tamar Dausi – Nursing Development Coordinator, Nino Shaduri- Head of Personnel Administration and Organizational Development Department, Tamar Kazalikashvili-Head of the HR Department, and associate professor Maia Chkhaidze-Medical Director of the Tsitsishvili New Children's Clinic.
The representatives introduced the priorities of Evex Hospitals, company employment policy and rotation scheme, the current vacancies, and further professional development opportunities for students.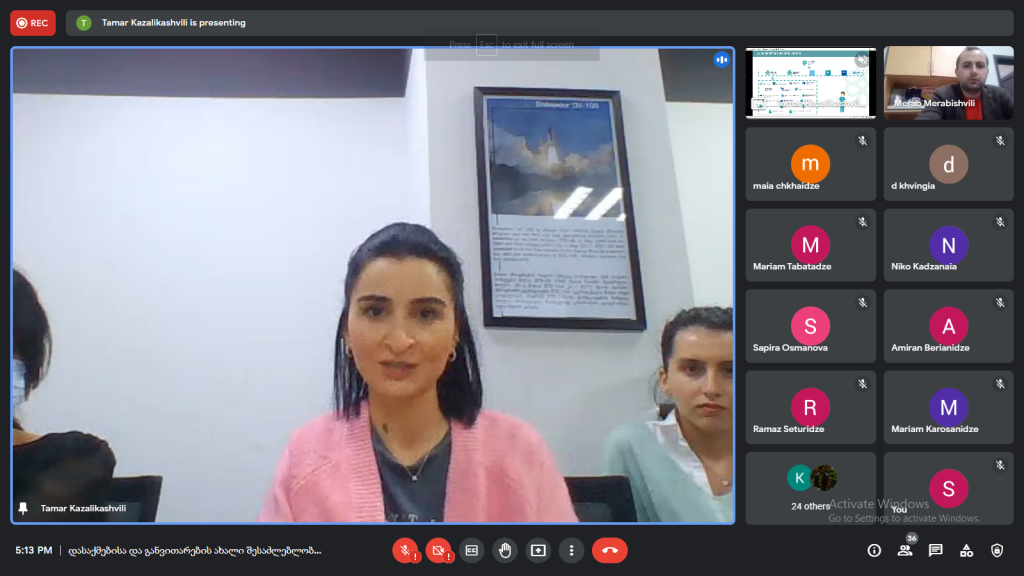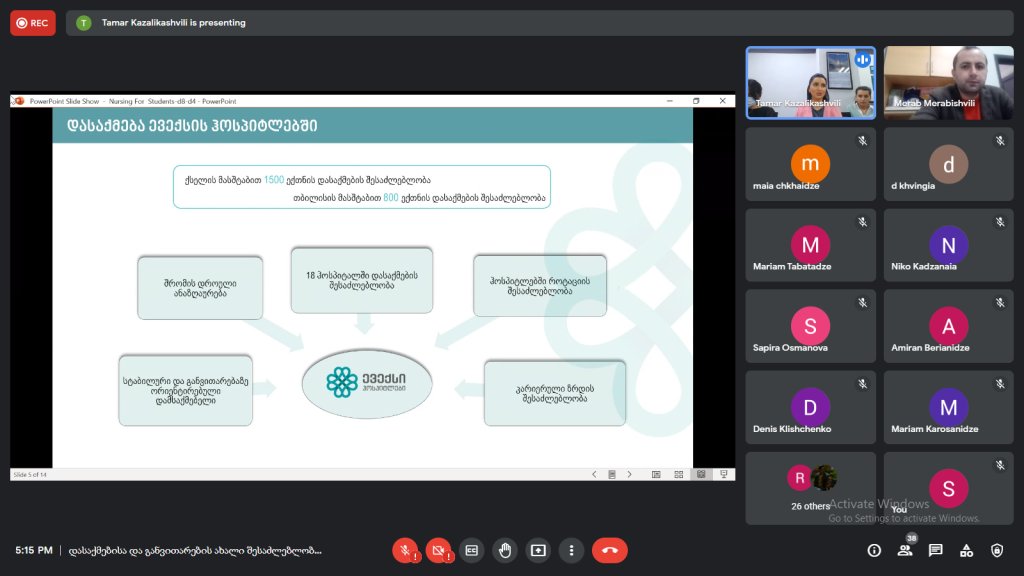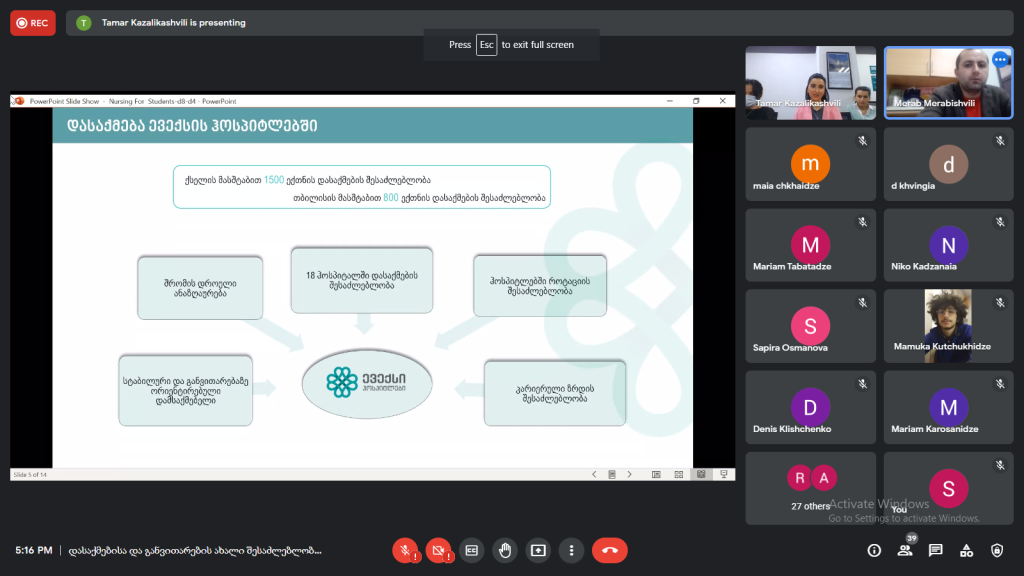 ---