Medicine is a profession with highest degree of responsibility and humanity that requires a great deal of hard work and effort. In today's globalized world, it is challenge for a physician to compete with any other graduates on the international labor market. The Faculty of Medicine at Teaching University Geomedi offers every opportunity to its students to obtain theoretical and practical knowledge in accordance with international standards. Our academic staff is oriented to develop clinical thinking and skills in students, starting from the very first day of teaching. University Geomedi has memorandums with leading European universities, which allows students to benefit from international exchange programs. Our one-step MD program is accredited by the National Center for Education Quality Enhancement (ENQA), which automatically means that the program meets ENQA and WFME (World Federation of Medical Education) standards. The friendly, student-centered environment at the faculty allows the student to maximize his / her potential and develop as a highly qualified doctor with high professional and social responsibility.
On August 5, 2022, One-step Educational Programs for MD at University Geomedi obtained unconditional accreditation for 6 years by the "Accreditation, Certification and Quality Assurance Institute – ACQUIN".
---
Dean of the Faculty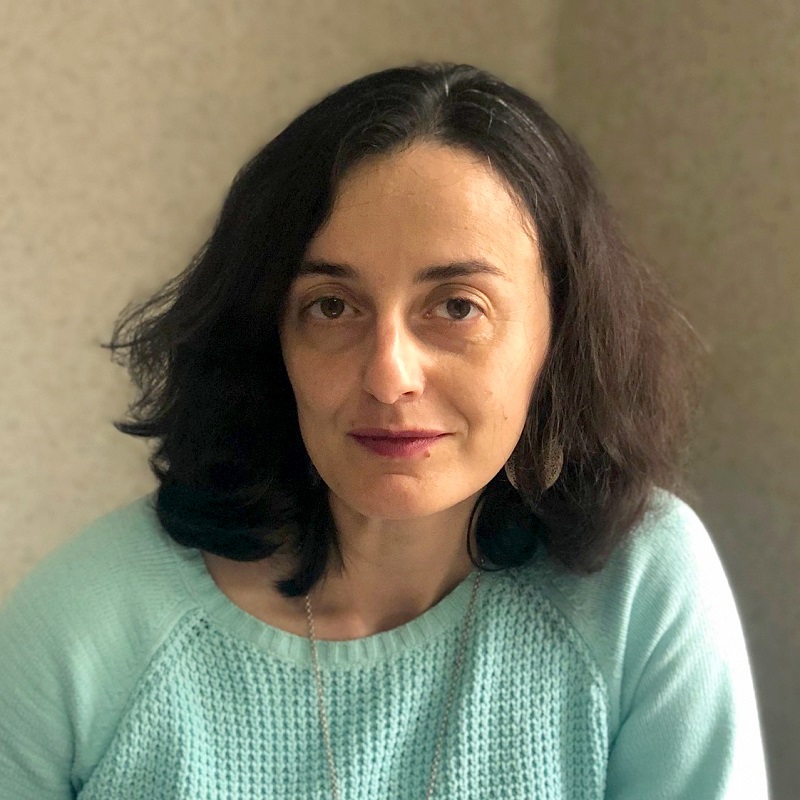 Khatuna Makalatia
Doctor of Biological Sciences, Assistant Professor
E-mail: khatuna.makalatia@geomedi.edu.ge
– Graduated Iv. Javakhishvili Tbilisi State University, Faculty of Exact and Natural Sciences, majoring in Microbiology and Immunology
– Defended her doctoral dissertation in Microbiology and awarded the degree of Doctor of Biological Sciences at Iv. Javakhishvili Tbilisi State University
– Senior researcher at G. Eliava institute of bacteriophages, microbiology and virology
– Author of several publications in international scientific journals in the field of bacteriophage, phage therapy and microbiology
Teaching experience – 3 years
Research experience – 10 years
---
Head of One Step Educational Program for Medicine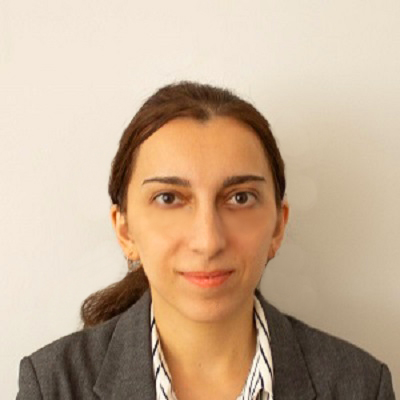 Mariam Velijanashvili
MD, PhD
E-mail: mariam.velijanashvili@geomedi.edu.ge
MD program Supervisor at University Geomedi (Tbilisi, Georgia); Lecturer – Human Normal Anatomy, Pathology, Clinical Skills AMEE specialist in medical education International Expert in Palliative Medicine and Pain Management (received in US, California), Medical licences in Neurology and Palliative Medicine Trainer of academic staff and clinicians on modern teaching/learning and assessment methods applied currently in medical education worldwide (PBL/CBL/TBL, OSCE/OSPE exams, WPBA methods etc.). Clinical work experience – 10 years, Academic (teaching) experience – 9 years, educational program development in the field of medicine – experience 7 years, trainer experience – 5 years.
---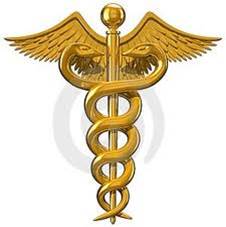 ---
Human Anatomy Block
Human Anatomy lectures and practical classwork are implemented in modernized Human Anatomy Block, which is equipped by the latest technical provisions needed for contemporary teaching approach in Anatomy field. These include: 3D anatomy table, printed human anatomy atlases, dry and wet preparations, educational videos and animations, 3D anatomy atlas. All lecture rooms in Anatomy block are equipped with computers, projectors, all types of phantoms and models (skeletons, models for muscles, internal organs etc.), light microscopes. Also, the teaching process includes micro-preparations, slides and digital microscopes.
---
CAREER PATH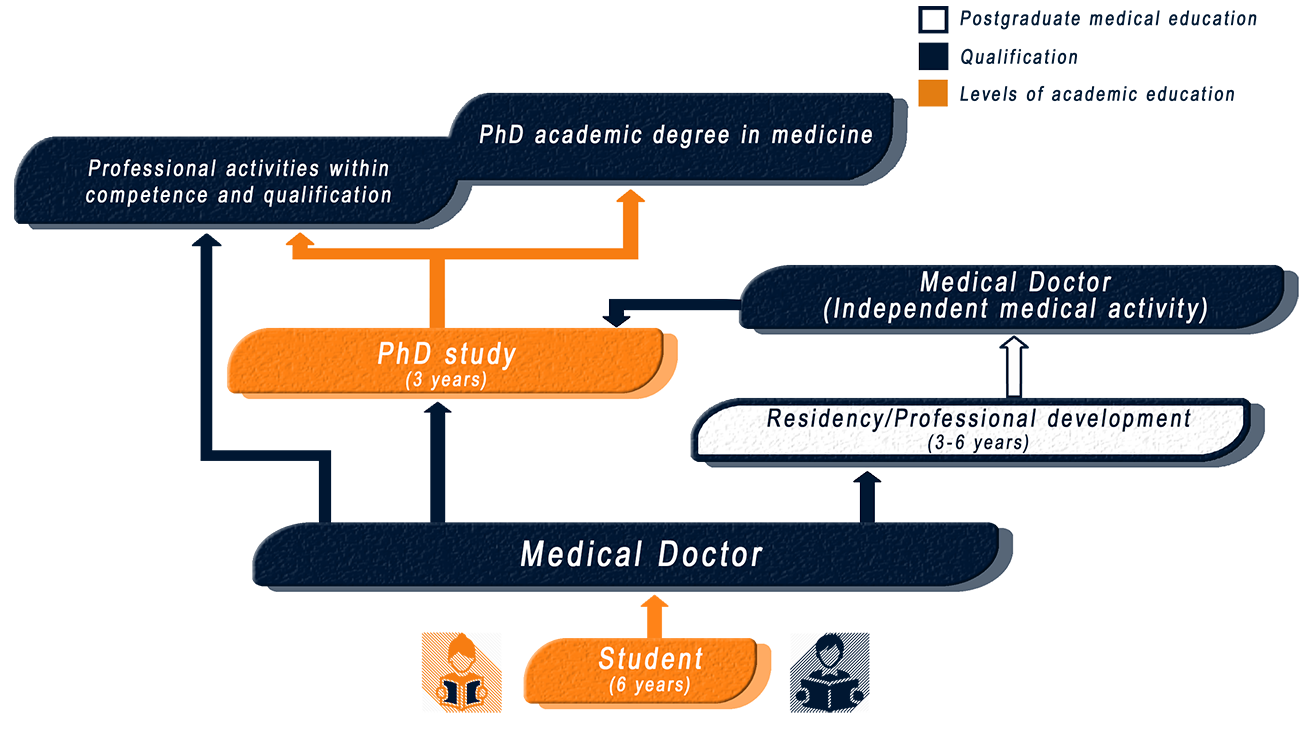 ---