On March 15-18, 2023, "19th World Congress of the International Academy of Human Reproduction" was held in Venice, Italy, where University Geomedi affiliated Professor Elene Asanidze presented the results of her scientific research "Hyperhomocysteinemia, insulin resistance and body mass index in women with polycystic ovary syndrome". Professor Asanidze carried out the research within the framework of University Geomedi's grant funding with co-workers: Professor Zurab Tshekladze and Malkhaz Vakhania.
David Skhirtladze M.D., an affiliated assistant of the Faculty of Medicine, also presented at the same congress with the topic: "Postsurgical Medical Therapy for Patients with Deep Endometriosis".
Due to the topicality of the research and outcome, the speeches of both speakers aroused great interest and discussion in the audience.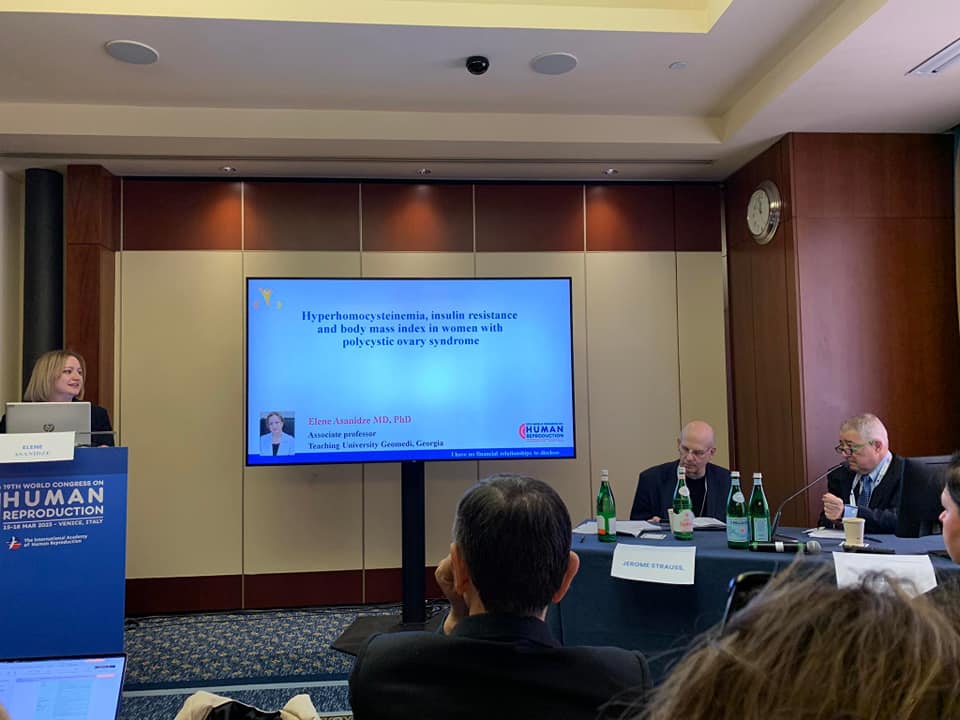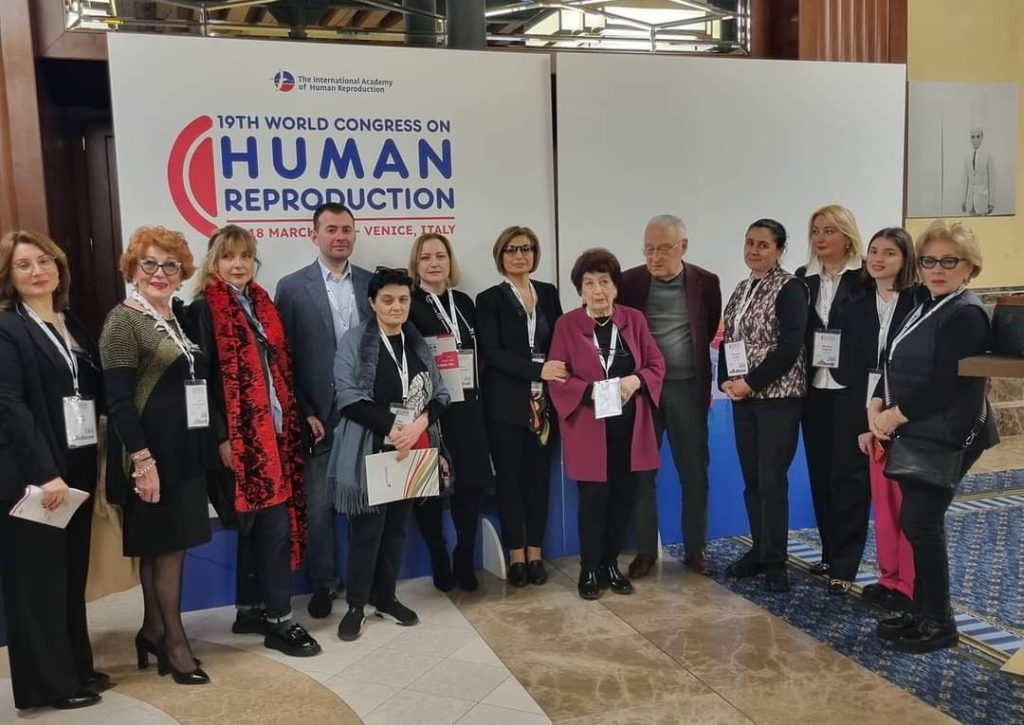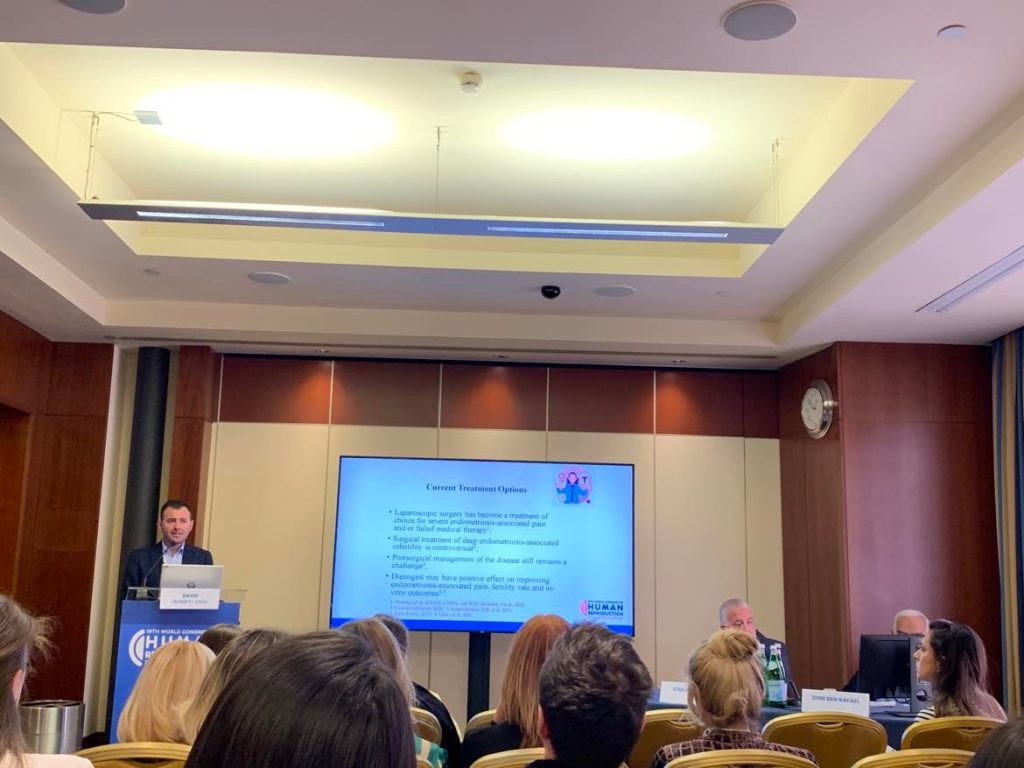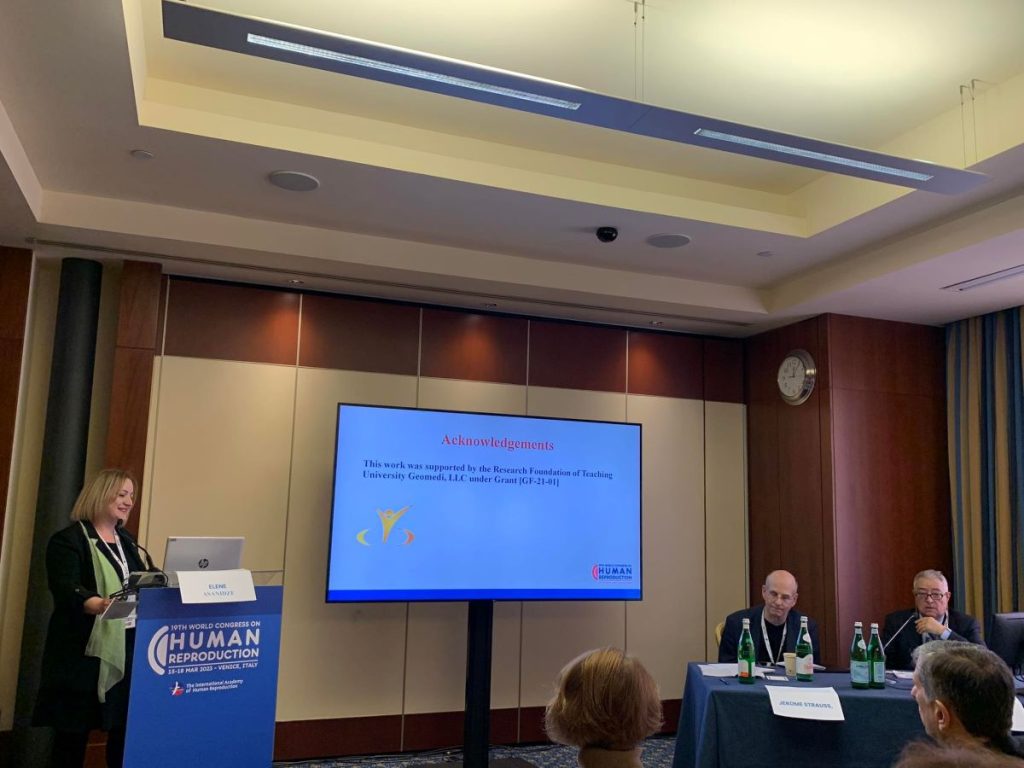 ---