On October 26th, 2022, with the initiative of Professional Development and residency Office, a public lecture was conducted at University Geomedi by the expert of the World Health Organization and doctor of Medicine, professor, Davit Chorgoliani.
At the lecture, he discussed the challenges of the World Health Organization, In particular, on the epidemic situation of tuberculosis, modern methods of diagnosis and treatment of resistant forms.
Professor Chorgoliani shared his 25 years of experience in this field and presented interesting medical cases. The topic aroused great interest in the audience.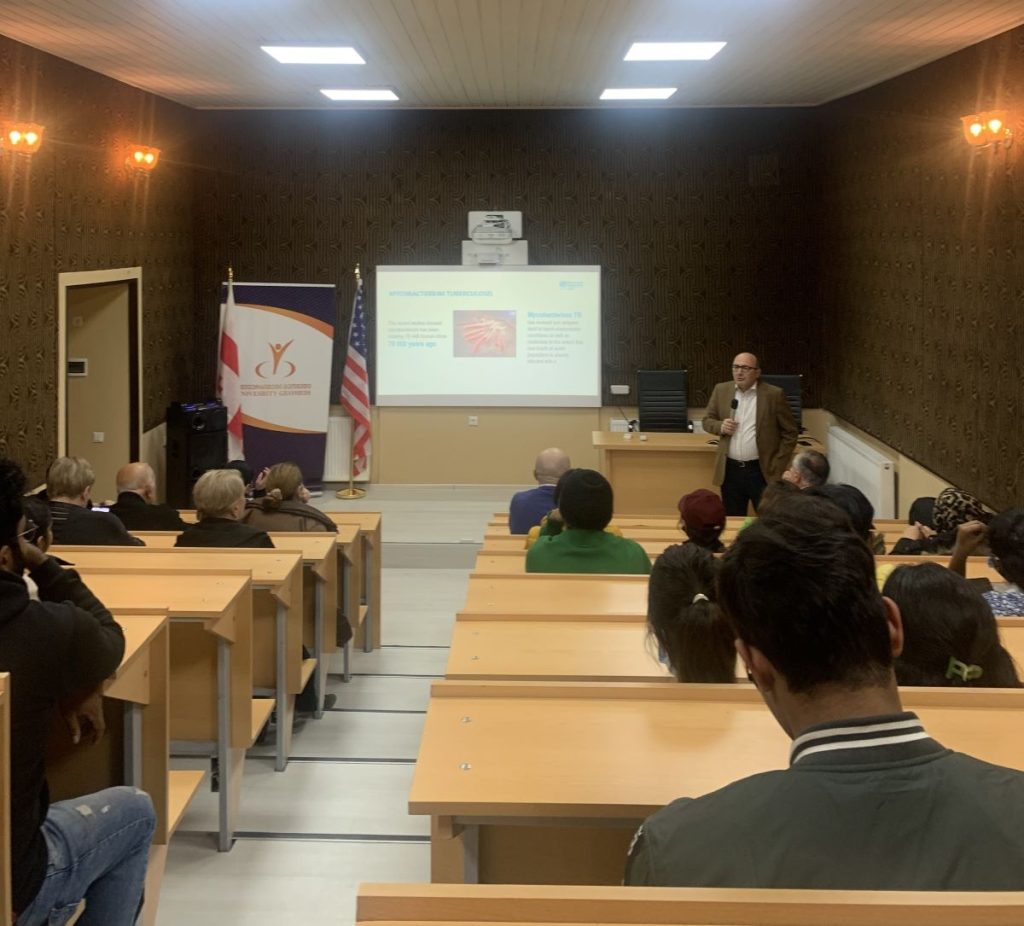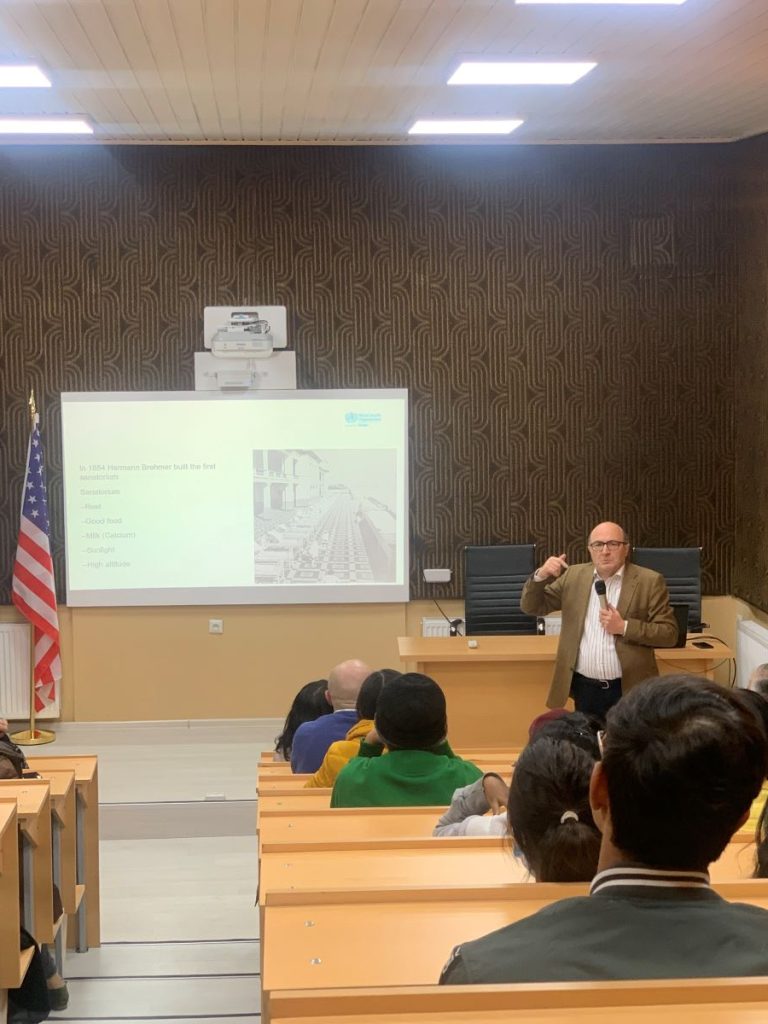 ---